Garden Fencing
Installations
Fencing Installations Northampton
At DH & SONS Ltd we specialise in new garden fencing installations, replacing old for new fences and emergency storm repairs. We supply and install high quality fencing from fence panels and posts through to gates.
Garden Fencing Services & Fence Replacements
Transform your garden with our fencing service covering Northampton. Replacing your old, rotted and damaged fence with a new one can have aesthetic benefits. A new fencing installation can add a fresh look to your property, increasing its overall appeal.
New Fencing Installations in Northampton
Having a new fence will provide your property with privacy, security, and aesthetic appeal, our fencing team can tackle any fencing projects, big and small. We have many years of experience and extensive knowledge of fencing installations and fence types from close board fence, classic picket fence, standard wooden privacy fence, decorative fencing and vinyl fences.
Close board fence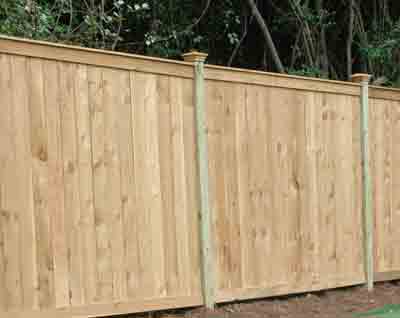 Wooden privacy fence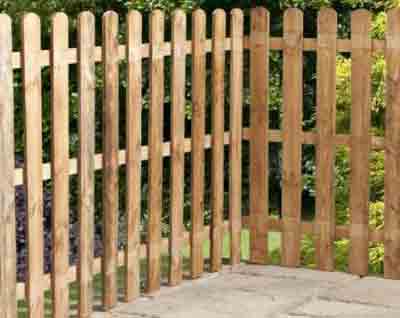 Classic picket fence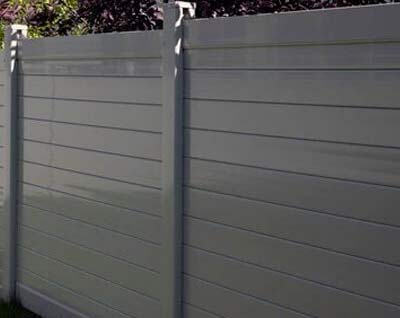 Composite/vinyl fence
Garden fencing installation specialists in Northamptonshire
DH & SONS Ltd are specialist new fence installation, replacement and fencing repair contractors in and around Northamptonshire. We have completed many fancing project for homeowners in and around Northampton, our customers consider us as the best and recommend us to friends and family, our high standard of quality will exceed your expectations.
When you need fence repairs, choosing DH & SONS Ltd will make all the difference, help from our fencing professionals will ensure that your fence repairs get sorted on time and on budget.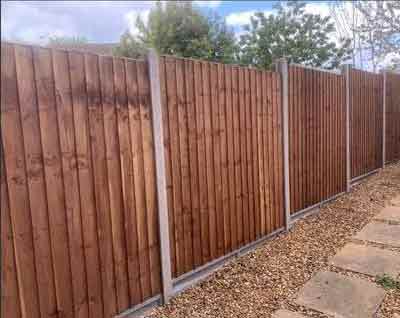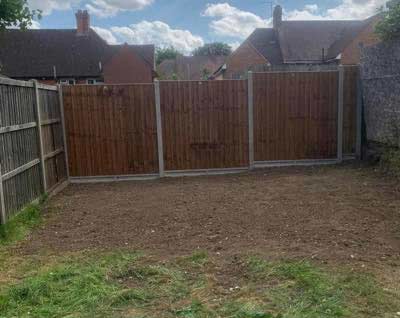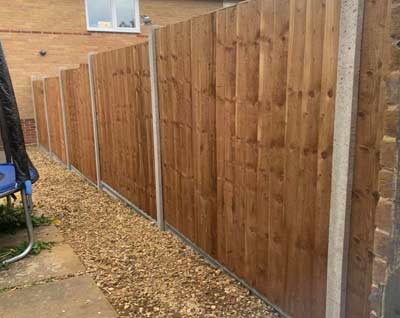 Book an appointment
Fill in your details below
Request our fencing team to visit you
Your request will be answered normally within 10 hours. Simply fill out the required fields and submit your request. We look forward to working with you on your fencing project, whether that be a new garden fence, fence repair or just require a quote, our fence experts will get back in touch
With so many fence panel options, choosing the right one can be a nightmare, we can help you choose the right design and get your new fence installed in one day (depending on size).
Emergency Fence Repairs - New for Old Replacements
For fence repairs, emergency storm repairs and new for old replacements. Contact our fencing team and get a quote.